Have a Spa Day with your pup using the
Aroma Paws Collection
. Aroma Paws is a chemical-free, 2 in 1 shampoo and conditioner for your dogs. Not only do they want to nourish your dogs skin and coat, they want to help keep the harmful chemicals from damaging the cells.
Some of the chemicals NOT used in Aroma Paws products are:
Sodium Laureth/ Sodium Lauryl Sulfate: this chemical alters the skin structure allowing other chemicals to penetrate deep into the skin, allowing more toxic chemicals to reach the bloodstream
Parabens: alters the hormone levels, possibly increasing risks for certain types of cancer
Phthalates: can damage their liver, kidneys, lungs, and male reproductive system
Petrolatum: can cause allergic reactions
Alcohol and Salt: dries out your animals delicate skin and coat
Dyes and Synthetic Fragrances: can irritate sensitive skin
In between baths spray them down with a coat spray to keep them smelling nice and fresh, as well as a nice smooth coat!
(keep out of eyes, ears, and mouth)
You can even use Aroma Paws for cats!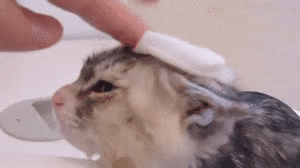 They offer an Organic Ear Wash, Organic Face, Coat and Paw Wash, a Fur Conditioning Treatment with Sunscreen, and more!
Why is it important to condition their Paws?
Paw Conditioning Treatment helps repair your dog/cats paws from everyday wear and tear. Their paws will get rough and start to crack, so lather them up with this all natural conditioner. It contains Shea Butter,
Natural Purified Beeswax, Aloe Vera Butter, Coconut Oil, Apricot Kernel Oil, Grape-seed, Sweet Almond and Golden Jojoba Oils, Vitamins A, E, and F, and Peppermint Oil.
Use this natural deterrent on your pets coat, indoors and on bedding, couches and carpet, and on outdoors excursions. Avoid spraying in eyes, ears or nostrils. This can be a healthy alternative for you too! The repellent contains all natural

ingredients (chemical-free).
Enjoy your Spa Day, and throw in a Starbarks to make it better!
Click on a product photo to be directed to that product in our Online Store!