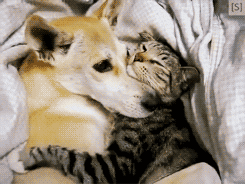 All animals love a little nap with their favorite blanket or bed. Some like to burrow and others just like to circle and plop down. The Cuddle Cup by Susan Lanci is a wonderful 3 in 1 product. The Cuddle Cup can be a blanket, bed, or a sleeping bag for those who like to burrow. Even cats can use them!
Cuddle cups are offered in many colors and textures. They are made from the most divine faux fur, so you'll want to machine wash on cold and let it air dry to maintain the softness. Most are offered in a medium which is 20" in diameter.
If you are traveling or carry your pup in a purse Susan Lanci also offers a small blanket to lay on the bottom of a bag. Most people even use this for when they have their pup in their lap. These are offered in many colors and three different textures. They are approximately 28"x18".
Time for a nap after this busy Monday!
Want one of the products shown on this post? Just click to photo to be directed to it in our webstore! Susan Lanci products take 3-4 in production but it is definitely worth the wait.
Due to strict health regulations these can NOT be returned/exchanged.