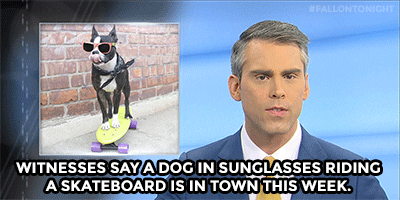 Have you or your family ever thought about fostering an animal? Maybe a cat or dog? Well there are a lot of positive vibes that come with it!
Did you know that every single year about 7.6 million companion animals enter animal shelters. Of the dogs entering shelters, about 35% get adopted, 31% are euthanized and 26% of dogs who came in as strays are returned to their owner. Of the cats entering shelters, about 37% are adopted, 41% are euthanized and less than 5% of cats who came in as strays are returned to their owner.
So with this information there are tons of animals who could use a foster home until they find their furever home. Fostering an animal helps prevent euthanizing the animal, it creates a loving environment and relieves stress, this can be a socialization or training process while waiting, and it frees up another spot for a dog at the shelter.
14 Things to be Aware of While Fostering
Foster pets learn they're loved.

Your other pets will love it!

You're saving lives.

It'll make you feel great.

Foster pets will make you laugh.

Your human kids will love it, too!

Fostering is flexible.

Fostering can help you heal.

You'll give a pet a chance to shine.

You'll make someone else's family complete.

Their medical is covered.

You'll make new friends.

Goodbye is a happy ending.

And if you really fall in love... YOU can adopt the animal!!!
Here is a list of high kill-shelters in Florida! These are great places to foster (or even adopt from) due to the low amount of space for others.
Phone: (813).744.5660
Fax: (813).744.5685