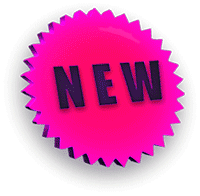 Here at Pucci & Catana, we are always freshening up the store with new product that benefits you and your pets! Some of our recent

NEW

products include the Monaco Stroller, Susan Lanci
(limited edition colors),
Portland Bacon Biscuits, & Yam Jams!
The newly designed stroller combines luxury, style and convenience into on fantastic product. From the light weight aluminum oval-style frame and ergonomic handles to the innovative auto-latch canopy and removable basket. The Gen7Pets Platinum series is everything you need it to be.
Features:
Canopy opens & closes with ease (zipperless), and conveniently pops up under the canopy hood and out of the pets way
Basket removes for easy carry & storage, folds down, and includes carry straps
Lightweight aluminum frame only weighs 17 pounds and can hold up to 60 pounds
Pad is amazingly soft and can be washed
Parent tray with two cup holders and a little compartment for keys, etc.
Susan Lanci has just come out with a LIMITED EDITION Olive Ultra-suede harness. Featuring the beautiful Swarovski crystal accents. This step in harness comes in pain, the Rock Star collection, and with the popular Nouveau Bow Collection! All Susan Lanci product are custom made in the USA. Please expect them in 3-4 weeks from ordering date!
Portland Pet Food Company
"Crafted by Humans, Loved by Dogs"
Portland Pet Food Company's dog treats are mouth watering! We will be carrying their Bacon Biscuits, which are grain, gluten, and wheat free! Perfect for dogs with allergies. They contain no preservatives or additives, just Bob's Red Mill Garbanzo Beans Flour, Bacon, Water, and Eggs!
You have your bag of chips and now your dog does, too. Yam Jams! are 100% all natural dehydrated sweet potato chips with a hint of hemp seed oil
(dubbed "nature's most perfectly balanced oil")
and a dashing of Bare Bits signature beef liver. Yam Jams! have all the nutritional benefits
(beta-carotene, vitamin A, B vitamins, manganese, fatty acids, etc.)
for the making of the perfect chip... now if only they made human chips as healthy! Made with love in Frederick, Maryland!
Stop by a local P&C near you to check out all of our new product! Sign up for email updates or follow us for information on events, product, sales, etc.