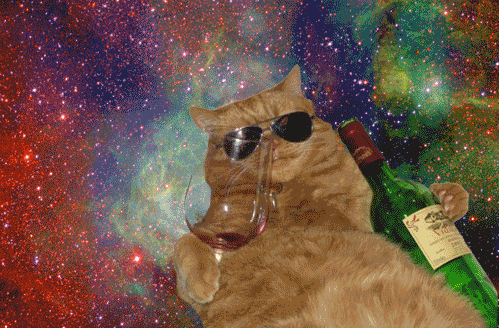 Does it seem a little early to start preparing for the Naples Winter Wine Festival? We think, not. Stock up on our new Cat Wine, yes we said Cat Wine, and Puppies & Wine Tanks!



Cat Wine is real, we promise. This kitty treat is a non alcoholic, catnip-based wine with feline vitamins for your furry friends. We hope you cat will enjoy them as much as ours!
Purchase here
Have puppies, too? Check out our super comfy Puppies, Wine, & Im Fine Tanks! Tanks are currently offered in black and in store only. These will be perfect for the Wine Festival, who doesn't love puppies & wine.
As far as the Wine Festival goes, we will see you there January 27-29, 2017. If you have never been, there is a bit of info about the event below!
"The Naples Winter Wine Festival is ranked among the top 10 arts and entertainment events for wealthy Americans. This ranking by the Luxury Institute is based on exclusivity, quality and prestige. Since 2004, the festival has earned the distinction of being one of the most successful charity wine auction in the nation according to
Wine Spectator
. The event brings many of the world's finest vintners and chefs together with wine collectors and philanthropists for a three-day gala in picturesque Naples, Florida.
Proceeds from the festival benefit the Naples Children & Education Foundation, whose vision is to make a profound and sustaining difference in the quality of children's lives. NCEF is committed to supporting charitable programs that improve the physical, emotional and educational lives of underprivileged and at-risk children in Collier County. Since its inception in 2001, the Naples Winter Wine Festival has raised more than $146 million for children in need."