-A VERY
Brief History on Important Lords -
Lord Christopher Hatton of England
(1541-1591)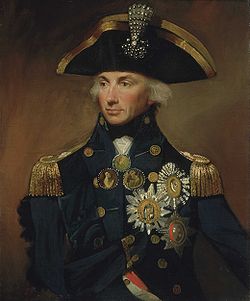 Lord Horatio Nelson of England
(1758-1805)
Lord Jameson
(2010-Present)
-LORD JAMESON DOG PATISSERIE-
Our world history is replete with great leaders in the form of Kings, Lords, Dukes and plentiful forms of royalty. Lord Horatio Nelson led England to victory during the Napoleonic War through unparalleled strategy and naval war tactics in the late 1700's. Lord Christopher Hatton lived an extraordinary life of wealth and became successful politician in medieval England. Every era has its iconic leader leaving a legacy for posterity.
The days of medieval chiefdom are left far behind us, yet, true leaders still remain in abundance even in the 21st

Century.
Meet Jameson, the 6 year old Cocker Spaniel, professional therapy dog and muse behind Lord Jameson Dog Patisserie.
Through therapeutic efforts, Jameson and his parents touched hundreds of lives across the United States. Jameson's parents wanted to immortalize a dog's love and unbreakable loyalty through a brand to celebrate them.
Lord Jameson Dog Patisserie is the brainchild of entrepreneur Sarah Schleider (Jameson's mom), her business partner Dan Heighes and Jameson; the brand's official treat ambassador/treat tester.
Lord Jameson Dog Patisserie treats are gluten free, vegan and dairy free crafted to emulate the unconditional love dogs dedicate to humans. Blueberry Bliss and Simply Coconut are two of the hand crafted artisan treats Lord Jameson Dog Patisserie has to offer.
Through healthy treat options and love, Jameson leaves his legacy on earth much like any Lord would!
Pucci & Catana

is honored to carry Lord Jameson Dog Patisserie treats in both of our locations, simplifying the task of searching for healthy alternatives by providing only the highest quality of treats for our customers.
Ingredients
Coconut
Coconuts contain beneficial fatty acids that improve digestion, thyroid function, and provide protections against viral, fungal and bacterial infections.
Blueberry
Lord Jameson Dog Patisserie hand chooses quality fruits and vegetables that are low in calories, fat, and provide essential fibers/nutrition to promote healthy digestion.
Blueberries are essential to brain health in addition to their antioxidant properties!
Organic Gluten Free oats, Organic almond, coconut, and rice flour in their purest form are what you'll find in your Lord Jameson Dog Patisserie treats.
We love Lord Jameson dog treats and your pet will love them too! Stop by
Pucci & Catana
for a free doggy treat sample.
Blueberry Bliss 8.oz
Simply Coconut 2 oz. (Mini Version)
Simply Coconut 8 oz.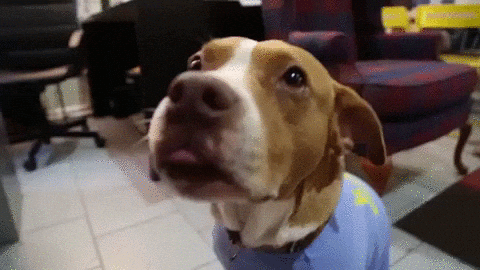 P.S. - Don't forget! A portion of our sales at
Pucci and Catana
go directly toward various animal organizations and charities. Look good, feel good!